Meet the Team at Delaware Dental Solutions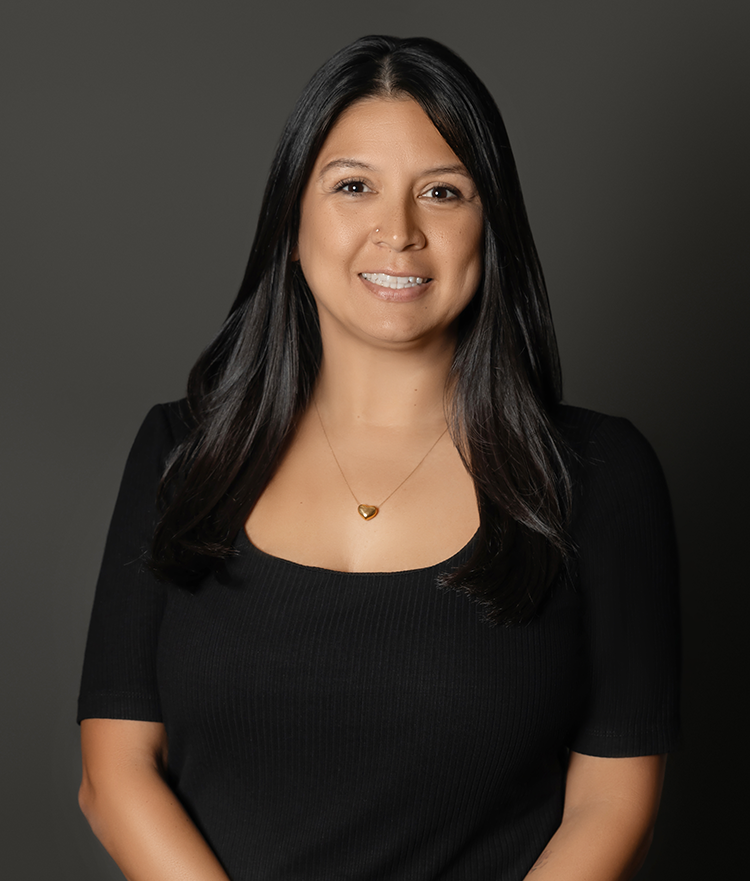 Raquel

Office Manager
Raquel was born and raised in Robstown, Texas until her high school years when she moved to Pennsylvania and graduated from Juniata High School. She spent five years in the Air Force following graduation, moving, and relocating several times and deploying twice during her service prior to settling in Delaware. Her favorite part of her job at Delaware Dental Solutions is the patients, and she is always striving to educate them on the importance of oral health and how our team is here to help in any way we can by making each patient feel comfortable and important.

When Raquel is not working or attending college, most of her time is spent with her family and family dog Ace. Raquel stays busy attending the kids' sporting events, traveling, and just relaxing at home watching movies. One of her favorite things to do during her downtime is bass fishing.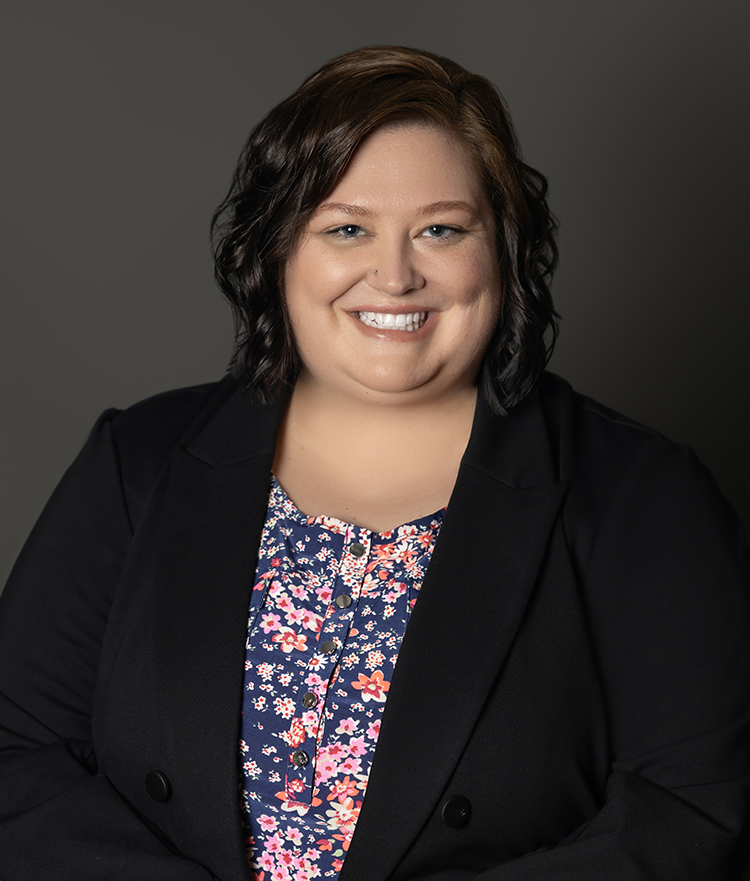 Ashley

Front Desk Administrator
Ashley is from New Castle and has lived in Delaware her whole life. Ashley is huge on customer service and believes a smile and a small gesture of kindness goes a long way. Besides seeing patients achieve their goals with their smiles she loves to make people feel welcomed. Ashley has two teenage girls named Marley & Madysun and could not be prouder of the young women they are striving to be. In her spare time, she enjoys spending time with her family and being out in nature, especially in the fall.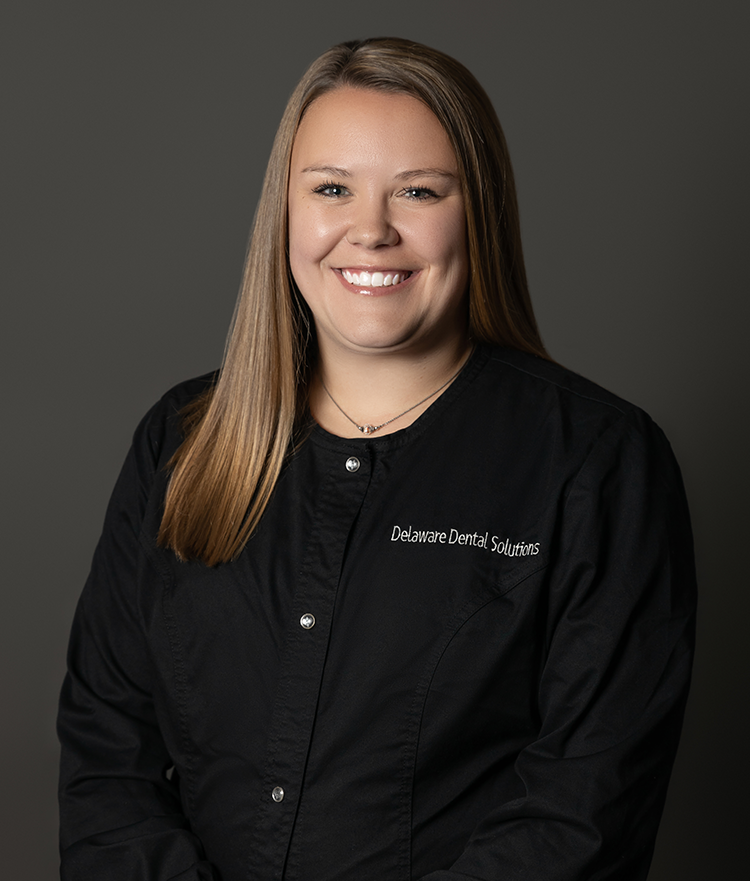 Alicia

Dental Hygienist
Alicia is from Middletown, Delaware. She is a 2019 Dental Hygiene graduate from Delaware Technical Community College. Alicia's favorite part of dentistry is getting to know her patients and helping them achieve their oral health goals. Outside of the office, Alicia loves to lend a helping hand to her family and friends. She also enjoys spending her time enjoying boat rides or going on long walks with her husband and their golden retriever, Oakley.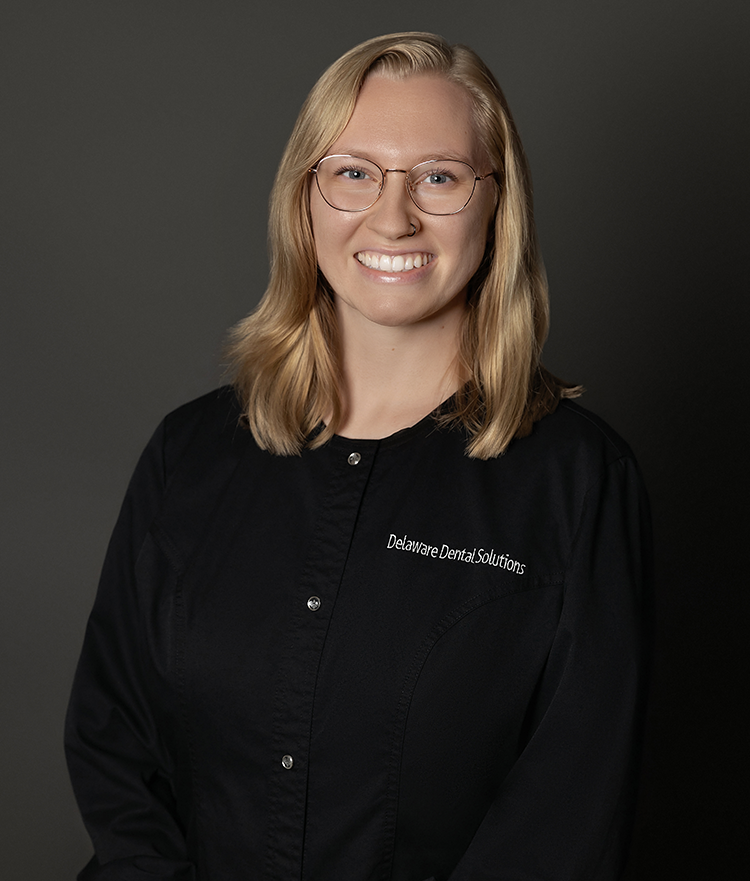 Kess

Dental Hygienist
Kess is from Newark, Delaware. She graduated with an Associate's degree in Dental Hygiene from Delaware Technical Community College in 2018. She has a passion for Patient Education and loves seeing her patients' oral health improve.

When she's not cleaning teeth, Kess enjoys spending time with her husband and family. Her favorite past-times include reading, taking care of her houseplants, and taking a nice, refreshing nap.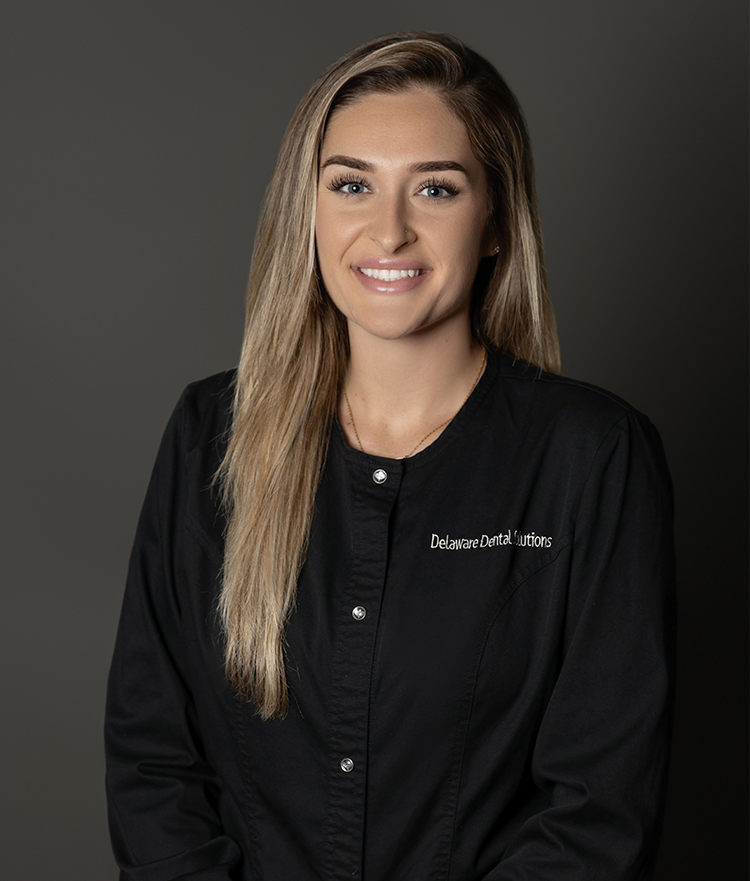 Nicole

Clinical Coordinator
Nicole is from Chester County, Pennsylvania. She is a 2018 Dental Assisting graduate of Contemporary Health Institutes. Nicole's favorite part of dentistry is seeing the positive life-changing results that dentistry can provide for patients. Her gentle touch and friendly chairside manner help patients feel more relaxed and comfortable during their visits.

Outside of the office, Nicole enjoys being out in nature, hiking, kayaking, and spending time with friends, family, and her German Shepherd, Dundee.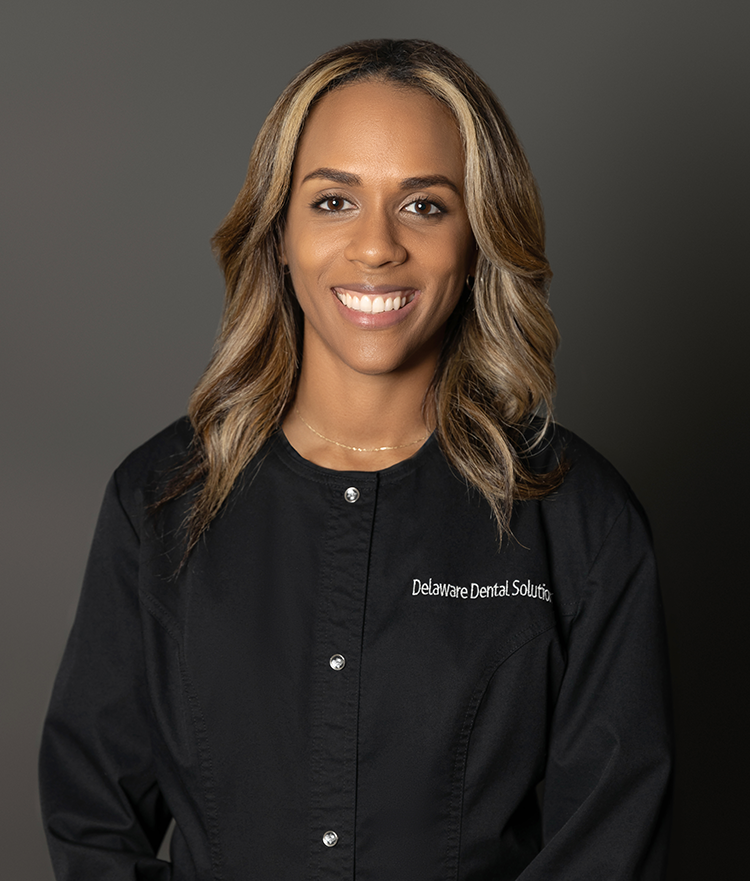 Xiara

Dental Assistant
Xiara was born and raised in the Dominican Republic and is the loving mother of three wonderful children. In 2017, Xiara graduated from Delaware Technical Community College as a dental assistant, a field she took interest in after working as a concierge at another dental office and has loved it ever since.

What Xiara loves most about the job is connecting with patients and helping them overcome their dental fears. Seeing a patient smile after what they thought was going to be a bad experience just makes her day.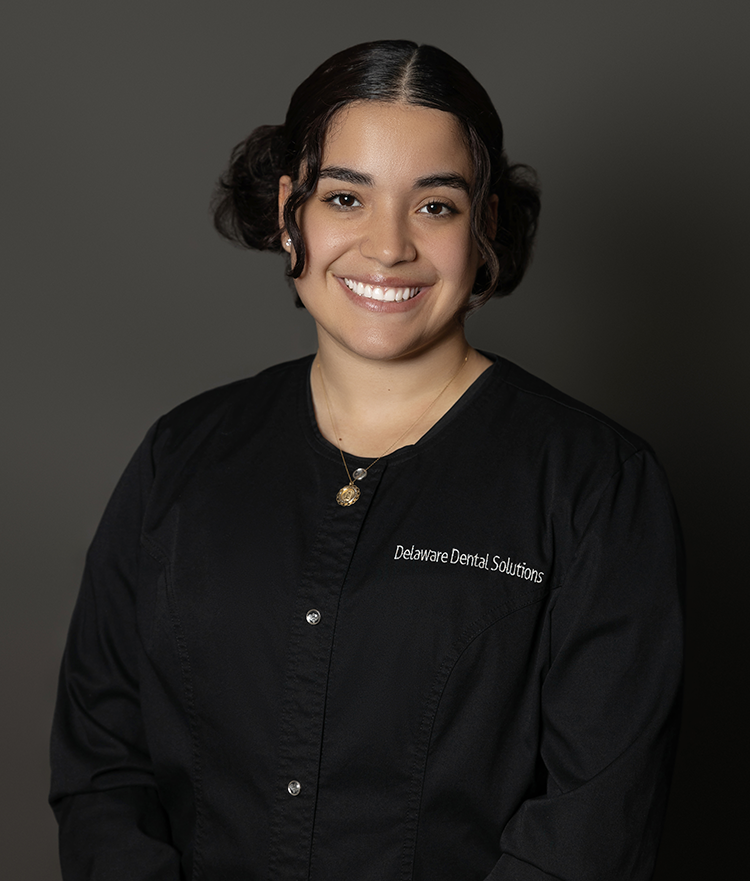 Amanda

Dental Assistant
Amanda is from Newark, Delaware. She is a 2021 Dental Assisting Graduate of Dawn Career Institute. She loves waking up everyday to come to work and helping others. Amanda fell in love instantly working here at Delaware Dental Solutions since day one!

When Amanda is not here helping patients she loves to draw, paint and workout with her boyfriend, Michael. She enjoys fishing, going on hikes and nature walks with Michael and her puppy, Muffin!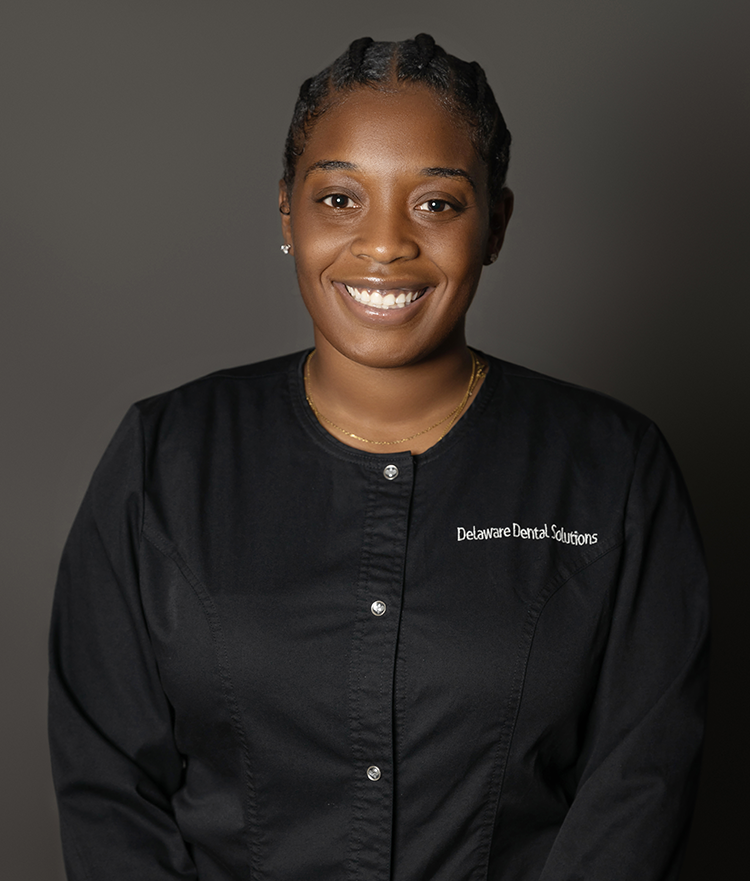 Jeniya

Dental Assistant
Jeniya is from Newark, Delaware, where she graduated in 2020 from Hodgson Vo-Tech High School. Jeniya enjoys talking to patients. Outside of working, she loves to hang out with friends and family and enjoys being outside.